Welcome to the website of D Hill and Son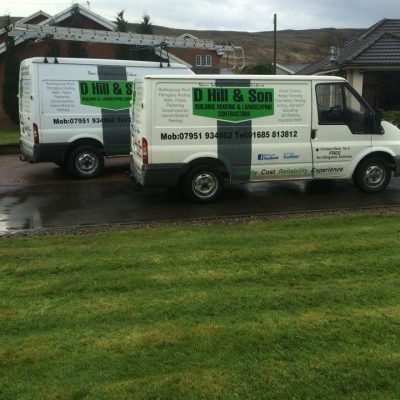 D Hill & Son is a family company based in South Wales, we put an emphasis on quality, we only work with the best tradesmen and the best materials.  With over 22 years experience at our disposal we aim to provide our customer with the best possible service, leaving you with the peace of mind that your job is in safe hands.
As a family run company we are passionate about supporting our community.  We are proud sponsors of Llwydcoed Town AFC, Aberdare Community School and Empower Disability Advice and Support Surgery.